This article is part of our Rounding Third series.
In a normal season, the first run of FAAB in a given league is of massive importance, more so the earlier your draft occurred. In this crazy year, with a three-month lag between spring training and summer training, players opting out or testing positive for COVID-19, and other players recovering from injuries that otherwise would have forced them to miss half a season, this run was especially vital.
Here are the results from my leagues that had FAAB runs last night, roughly in order of when they were drafted.
FSGA
This is a 14-team mixed league that started at the industry's conference in January and concluded via slow draft over the remainder of the month. I dropped a couple of marginal starters (Jordan Lyles, Zach Eflin), but luckily I mostly avoided trouble over this long stretch, though I have some concern about Roberto Osuna not yet throwing from a mound. Fair warning - this is a long list:
–-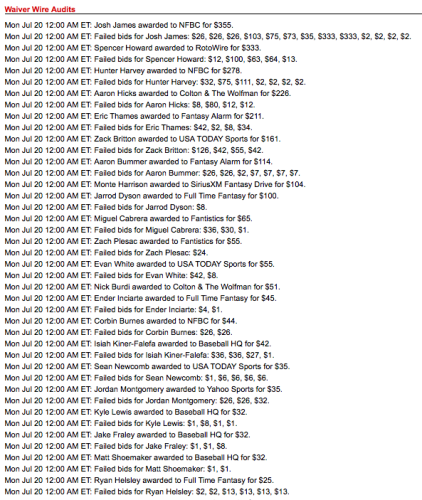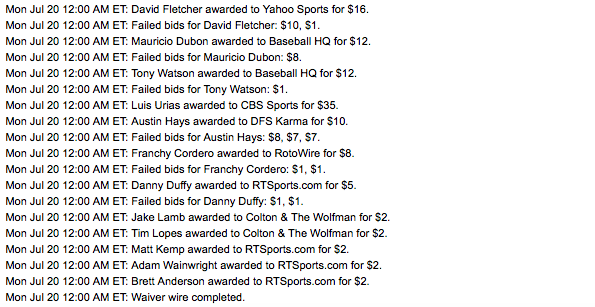 –-
That's right, there were so many bids that I had to use two screenshots to fit them all in.
I was the second-place finisher on Josh James, and my consolation prize was overpaying on Spencer Howard. It's not that I don't love Howard, but the gap between my winning $333 bid and the second place $100 bid is gross. That's especially true because I'm to sure when he's going to make his first start - but my guess is that he'll displace Eflin or