This article is part of our The Daily Puck series.
Even the NHL can't avoid the Super Bowl. With the New England Patriots and Atlanta Falcons kicking off in Houston at 5:30 p.m. local time in a much-hyped matchup between two of the leagues two best offenses, all three hockey games are slated to start before America's favorite holiday begins.
That's important to keep in mind, especially with all three games being played on the east coast and all three visiting teams coming from the Pacific Division. (Further proof Gary Bettman hates Canada and favors teams in the Eastern Conference?) That means an even earlier start than normal for the Kings, Oilers and Flames, and especially for the Kings who played last night against the Canadiens.
A special shout out to the Avalanche, who defeated the Jets 5-2 last night to snap a nine-game losing streak and post their first win at home since… drum roll… Nov. 15 against the Kings.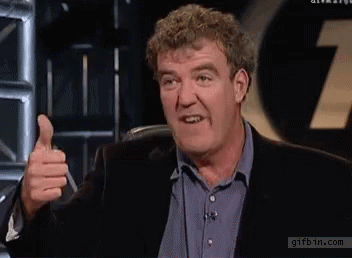 Featured Matchups
Kings (PP: 21, PK: 8) at Capitals (PP: 11 , PK: 5), 12:00 p.m.
Expected Goalies:Peter Budaj (24-14-3, 2.01, .922), Philipp Grubauer (9-3-2, 2.13, .924)
Key Injuries:Matt Greene (undisclosed), Jordan Nolan (lower body), Jonathan Quick (groin)
The Caps and Kings are both playing their second game in less than 24 hours, and both teams are coming off one-goal wins. If there's an edge it'll go to the Caps, who are playing at home and get last change, and the noon start is akin to playing a 9 a.m. on the west coast for the Kings. Budaj shut out the Flyers last night, and while the Caps are opting to give Braden Holtby a break, the Kings don't have a backup they can quite trust – Jeff Zatkoff has just two wins and a .881 save percentage in 12 appearances. The key player to watch will be Anze Kopitar, who is on a five-game point streak and scored more points in January (14) than the past two months combined (10). The Kings have a five-game winning streak on the line, and even without Quick they're a tough team to beat.
Oilers (PP: 14, PK: 15) at Canadiens (PP: 3, PK: 22), 1:00 p.m.
Expected Goalies:Cam Talbot (26-15-7, 2.37, .920), Al Montoya (7-4-2, 2.72, .909)
Key Injuries:Matt Benning (undisclosed), Phillip Danault (upper body), Jujhar Khaira (upper body), Darnell Nurse (ankle), Iiro Pakarinen (leg), Tyler Pitlick (knee), Brendan Gallagher (hand)
If there was to be an all-Canadian Stanley Cup Final this year, Edmonton and Montreal would be the most likely matchup… but we're getting way ahead of ourselves here. The Habs will have to make a stronger effort on offense to provide more goal support after scoring just two goals in a loss to the Caps last night, and they may also have to do it without Danault, who suffered an upper-body injury and may not be available for this game. If Danault misses the game, it'll likely bring Alex Galchenyuk back to the top line with Max Pacioretty and Alexander Radulov, but then once again will be quite small down the middle with Tomas Plekanec and David Desharnais drawing back into the lineup. The Oilers have an early start but have an extra day's rest and will be pressing hard for a win to make sure they don't go home empty-handed as they conclude their three-game road trip.
Other Matchups
Flames (PP: 9, PK: 20) at Rangers (PP: 12, PK: 12), 2:00 p.m.
Expected Goalies:Brian Elliott (11-12-2, 2.80, .896), Henrik Lundqvist (22-13-1, 2.73, .907)
Key Injuries:Garnet Hathaway (upper body), Brett Kulak (illness), Kevin Hayes (lower body), Antti Raanta (personal)
Glen Gulutzan's win-and-you're-in approach to his goalies means that Elliott is the likely starter, and he'll be gunning for his fourth straight win after losing the starting job to Chad Johnson for a brief period. He'll have his hands full against one of the best offensive teams in the league, and the Oilers managed to only squeak by the Devils in overtime on Friday. The Flames are a difficult team to figure out – they're on a three-game winning streak with a two-point cushion over St. Louis for the final wild card spot and have some of the most talented players in the league, but also have a minus-10 goal differential and have a player not named Sean Monahan or Johnny Gaudreau lead the team in scoring.
Recommended Pickup
Sebastian Aho, LW/RW, CAR – Despite being a second-round pick, he's being hailed as the future focal point of Carolina's offense. After scoring just three goals over the first 22 games of the season, he's scored 13 in 28 since, including a hat trick in a 5-1 win against Philadelphia. The Hurricanes are a young team and still finding their footing, but one thing is apparent: they're very, very skilled. Aho can have boom-or-bust nights, but his production should pay off for patient owners and is certainly a name to keep in mind in keeper leagues.